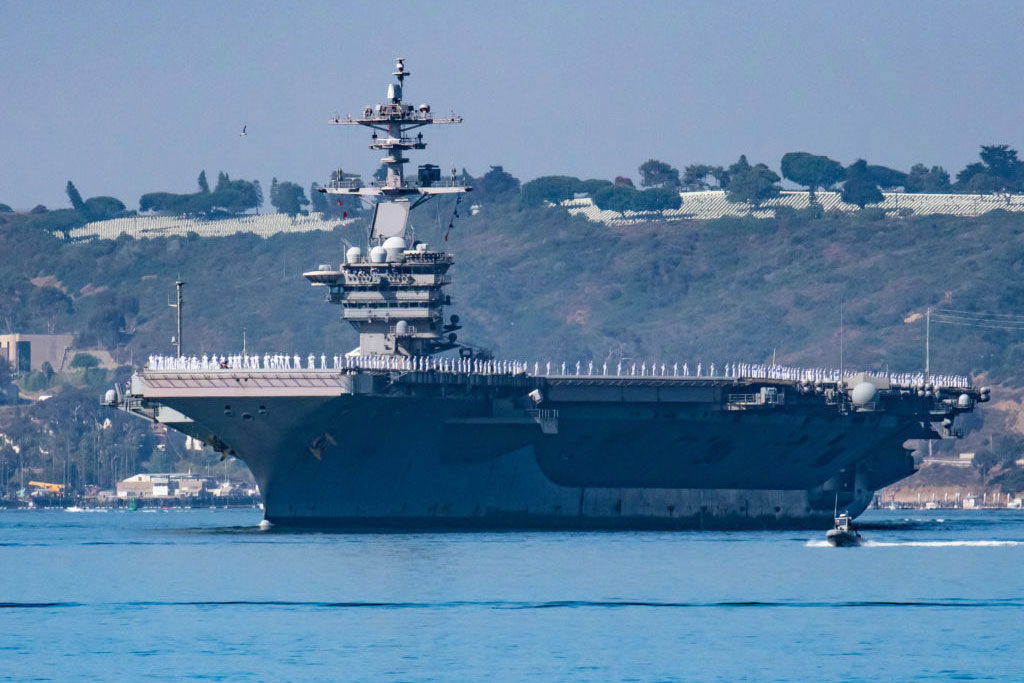 Mighty Theodore returns to port
The USS Theodore Roosevelt (CVN-71) is seen returning to San Diego the morning of July 9. Sailors lined the ships deck as it sailed through the morning mist, with families of the crew waiting at its assigned dock.
The USS Roosevelt had a difficult voyage as three of its sailors tested positive for COVID-19, and an outbreak reportedly began within days. The ship docked at Guam and the crew's cases rose to more than 100 by March 31. The ship's captain Brett Crozier, concerned for the safety of his sailors, asked for more help from the Navy by sending an e-mail, and was later reprimanded and relieved of command on April 2 by acting Navy Secretary Thomas Modly. The secretary delivered a speech critical of Crozier, which was not well-received by the crew, according to news reports. Secretary Modly was criticized for his actions and resigned April 7.
Mass coronavirus testing of the crew took place as the ship was docked in Guam and the crew was mired in a widely-reported predicament in the early days in which the U.S. dealt with the COVID-19 crisis. Thousands of sailors had been moved from the ship while hundreds were required to remain to man the ship's systems.
Sailors began moving back aboard and the USS Roosevelt returned to sea on May 21 to complete its deployment.
Photos by Justin Fine. Visit justinfine.com.