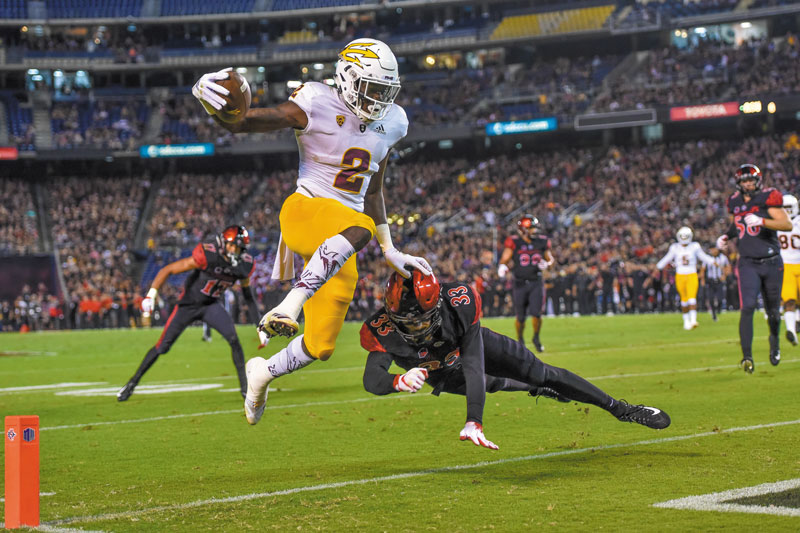 FEATURED PHOTOGRAPHER: Justin Fine
By Ashley Shah
Justin Fine, known for his sports photography, had an interest in photography at a young age.
"My dad was a photographer before he went into his career, but he always kept photography his life even after going into his career," Fine said.
His interest in photography developed into a hobby over the years, but it was not until 2016 when his oldest son began playing sports in high school that Fine began to shoot professionally.
"The times when I was shooting high school football and my son was on the field during Friday night lights were priceless," he said. "Friday night lights football has an energy to it. The crowd is revved up. The players are revved up. The coaches are revved up. I get to be in the unique position of being in the middle of all that and capture the images of such intense emotions; and emotions can make amazing images."
Fine has taken action photos of high school, college and professional sports.
"I love taking photos at the highest level, which is college and professional sports. I love catching the players when they are at their best," he said. "Because I love doing professional sports action photography, the Olympics are definitely something on my radar."
While Fine mainly shoots sports, he also focuses on aviation photography.
"When I was in the Navy, I flew, so a part of me loves aircraft photography," he said.
Fine served 16 years of active duty for the Navy, and 10 years in the reserves.
Fine lived in Scripps Ranch, but this year he moved to Torrey Pines.
He has two sons, Jack, who is going to be a sophomore at American University, and Luke, who is going to be a senior at Scripps Ranch High School. Fine is married to his wife, Kate.
For more of Fine's work, visit justinfine.com.