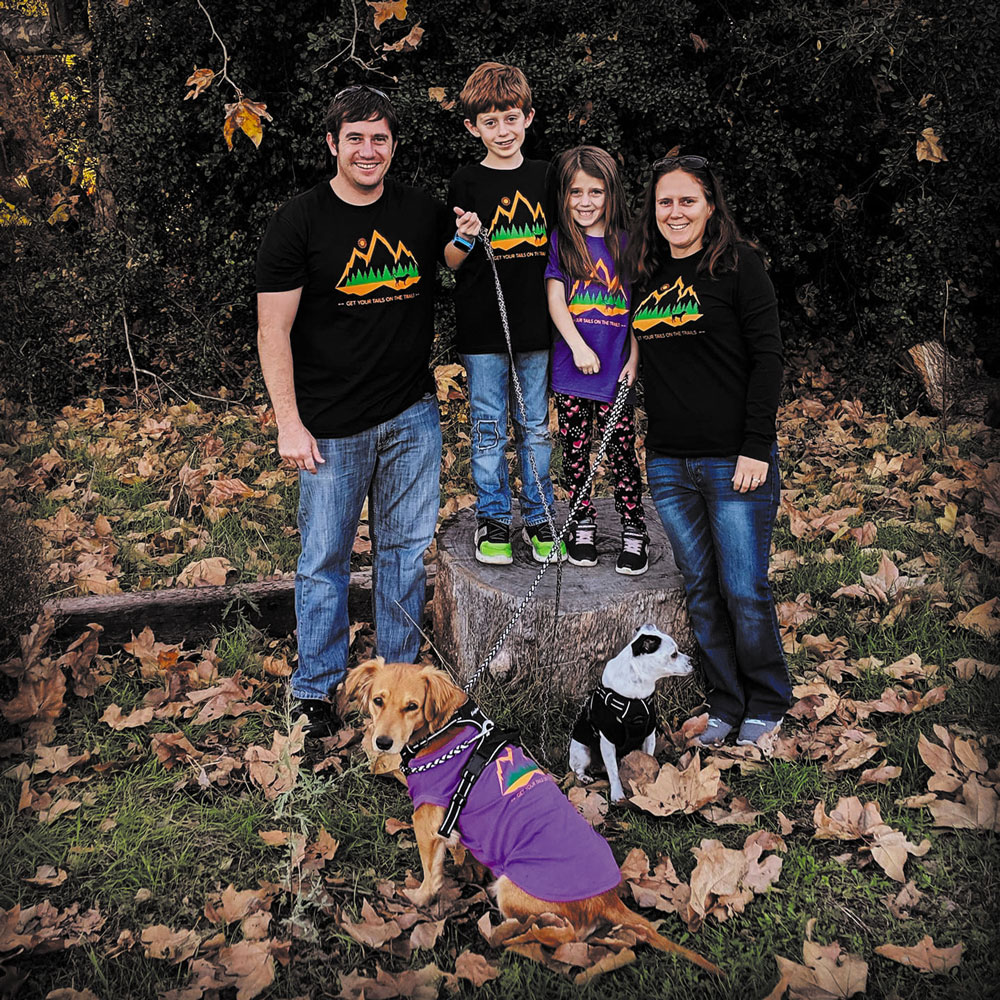 Fetch the Sun: apparel for humans and dogs
By Terry L. Wilson
Steve and Jennifer Ryan of Scripps Ranch have created the perfect accessory for dogs that have become part of the family: matching shirts and hats for dogs and their humans.
"We started a dog-centric business called Fetch the Sun," Jennifer said. "We do mostly T-shirts inspired by what dog owners do with their dogs. Pet owners love to take their dogs hiking, surfing, running at the park or in the mountains, so we use those types of themes for our shirts and hats."
But just when things were looking doggone good, the COVID-19 shutdown put the enterprising couple on a leash, forcing them to curb the apparel venture they started.
"Our plan was to attend local events as vendors to get our name out there, but the COVID shutdown took that away from us. We had to go back to the drawing board and think of other ways to promote our business," Steve said.
"So, we had to get a little more creative, and one way was to involve new people and other companies to sell our shirts and hats," Jennifer said. "For example, we found a company in San Diego that makes trucker hats. … These hats – we call PupLids – are really cute because we make them especially for dogs."
The dog and his human can have matching T-shirts and hats with chinstraps, Steve explained. The caps come in black or blue with the company's logo, which is a little dog standing on sand in front of a mountain with an ocean wave and the sun in the background.
"Savagewood Brewing here in Scripps Ranch is brewing up a special beer with our Fetch the Sun logo on the label," Jennifer said. "Our designer is creating a special label for the beer cans, then we'll modify that and make a matching shirt set out of it for dogs and their owners. We're trying to partner with other local small businesses to work together in this time of the COVID slow down."
Steve, a retired naval officer, had an idea for a doggie daycare facility to be located on base at Camp Pendleton, but when that didn't pan out, he and his wife went into the canine fashion business.
"We originally wanted to open up a doggie daycare for servicemen and women on deployment, or just to watch the dogs while they were at work and call it 'No Ruff Days,'" Steve said. "That didn't work because we ran into copyright issues, so we came up with 'Fetch the Sun' and began making matching apparel for dogs and humans."
Fetch the Sun products can be found on Amazon and Etsy or visit fetchthesun.com.