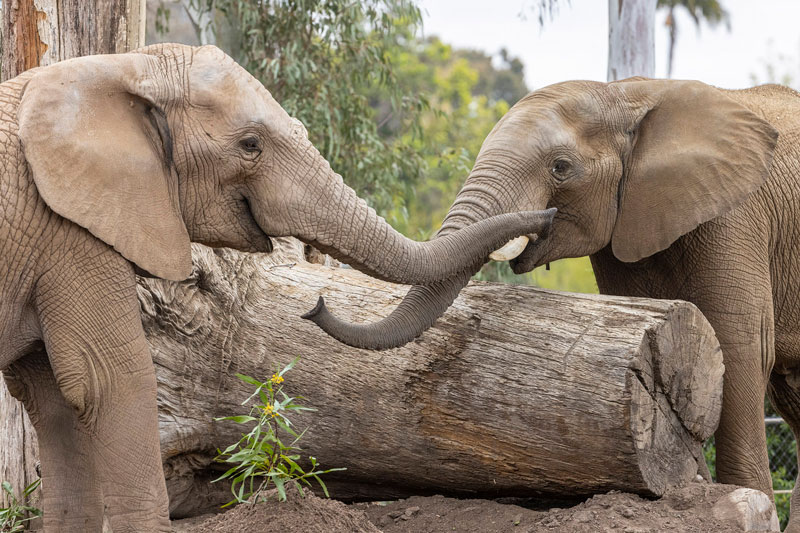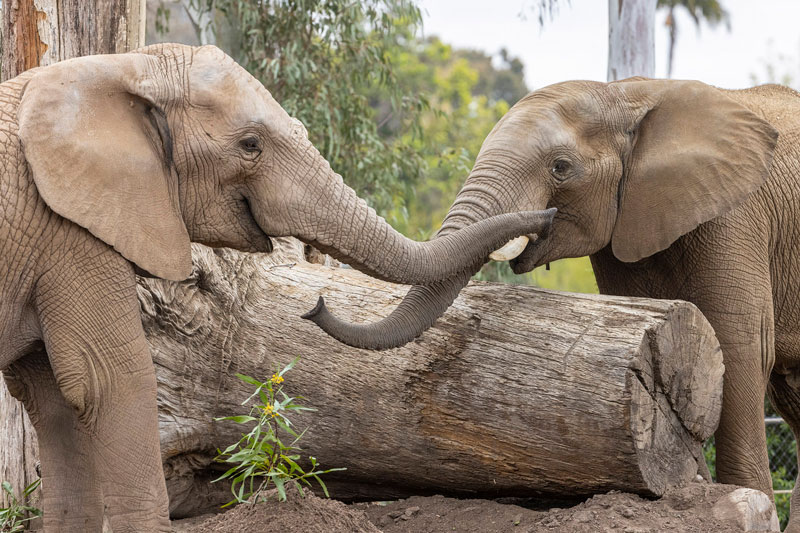 Juvenile elephants move to San Diego Zoo
Two juvenile male African elephants, Tsandizkle (meaning "beloved") and Inhlonipho (meaning "courteous") have taken up residence at the San Diego Zoo's Harry and Grace Steele Elephant Odyssey habitat.
The males, who arrived from the Reid Park Zoo in Tucson and the San Diego Zoo Safari Park, are adjusting well to their new surroundings.
Tsandizkle and Inhlonipho, ages 10 and 9, respectively, will be incrementally introduced to one another. It is expected that they will begin to form a bachelor group, as they would likely do in their native habitat.
Following long-term studies of elephant herds, accredited zoos have begun creating herds of elephants under human care that mimic the primary social groupings of matriarchal and bachelor groups. Male herds have a fluid social structure in which they alternate between living alone, being with bull groups of mixed composition, and being with female groups.
Caring for endangered African and Asian elephants in a manner allowing them to maintain natural social systems is imperative for their ongoing health and wellbeing.