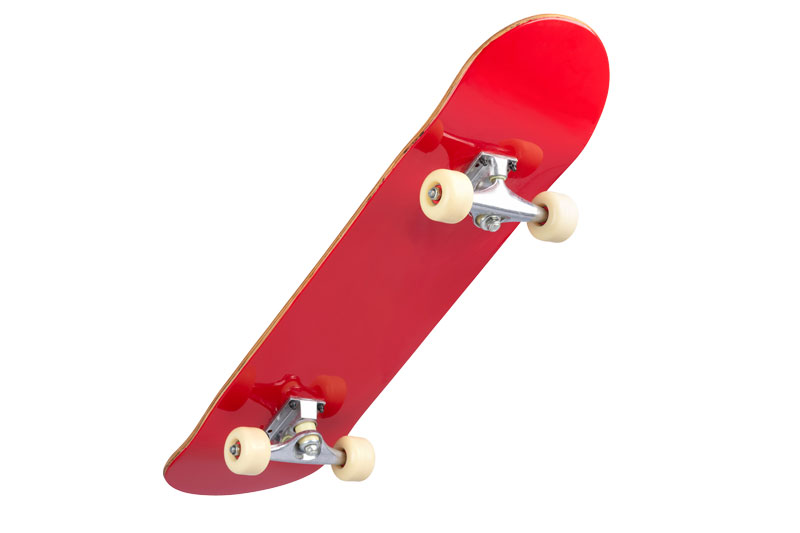 The YMCA Krause Family Skate and Bike Park
By Colleen McNatt
A poster listing the do's and don'ts of participating in this legendary space for action sports on wheels greets visitors entering the YMCA Krause Family Skate and Bike Park in Clairemont.
One rule in particular is cryptic: No Snaking. In skatepark etiquette, the term simply means wait your turn. Don't take cuts and interrupt another rider while they are in the middle of their run. It's a common courtesy and also a safe practice which avoids collisions when excitement to be first may interfere with the rules.
Many new to action sports may be unaware of this safety protocol, and YMCA Krause Family Skate and Bike Park director Gary Young calmly coaches young people on the standards to have fun and not get injured.
He would know. Young is a professional BMX freestyler who assumed leadership at the Clairemont location in March. The 38-year-old Clairemont native participated in the renowned X Games from 2002 to 2018, winning Gold in Barcelona in 2013.
Young participated in his first X Games in 2002, the same year the Clairemont skate park was built.
Nestled between two public schools, the 60,000-square foot adventure site is hallowed ground in the world of action sports. Olympians, X-Game medalists and action sport professionals visit the park regularly to get in some reps without fanfare, entourages or celebrity distractions.
"It's completely inclusive," said Young about the environment. "All you need is wheels and – as long as you don't have a motor – you can ride here."
Since the COVID lockdown, Young has witnessed a resurgence in old-school roller skating, which has increased attendance at the skatepark, he said. More girls are also visiting the site and participating in all areas: skateboarding, BMX, scooters and roller skating.
"I've come full circle," Young said, reminiscing about his time at the Krause Family Skate and Bike Park.
With his professional background and childhood experiences throughout the county, he envisions building new ramps and improving upon the sanctuary that so many people, young and old, enjoy while on wheels.
Since his start with the YMCA, Young has overseen multiple projects, including replacing traditional asphalt with gator skin – a green paper and resin layer that is friendlier when someone happens to fall.
Young remembers how scary learning to ride as a child can be, knowing the landing is black asphalt. Today, Young's children, ages 9 and 6, are enjoying a new era at their dad's favorite hangout (and as he calls it, "a real job").
Home to the first permanent track in the world, the Krause Family Skate and Bike Park offers a beginner course, BMX course, 4-foot mini-ramp with a spine, Dew-Tour vert ramp, concrete pool and Skatercross Skateboard Racing Track.
Professional skater Andy Macdonald oversaw the building of the nation's only skatercross course in San Diego, a passion project that took the North County resident 15 years to realize.
Another notable North County resident, professional skater Tony Hawk, visits the skatepark at its annual fundraiser, Clash at Clairemont, which is on schedule to return in 2022.
The YMCA Krause Family Skate and Bike Park is located at 3401 Clairemont Drive. YMCA members can purchase monthly passes for $25; non-member passes are $30. Single session cost is $15. Parents can stay (free of charge) while their children enjoy the two-hour sessions and Wi-Fi is available. Birthday parties are held on weekends for up to 25 participating guests. Private 30-minute lessons are also available for ages 5 and up. Winter hours are 1 to 3 p.m. and again at 3 p.m. to dusk.
For more information, visit ymcasd.org or bit.ly/3DmV8MP.