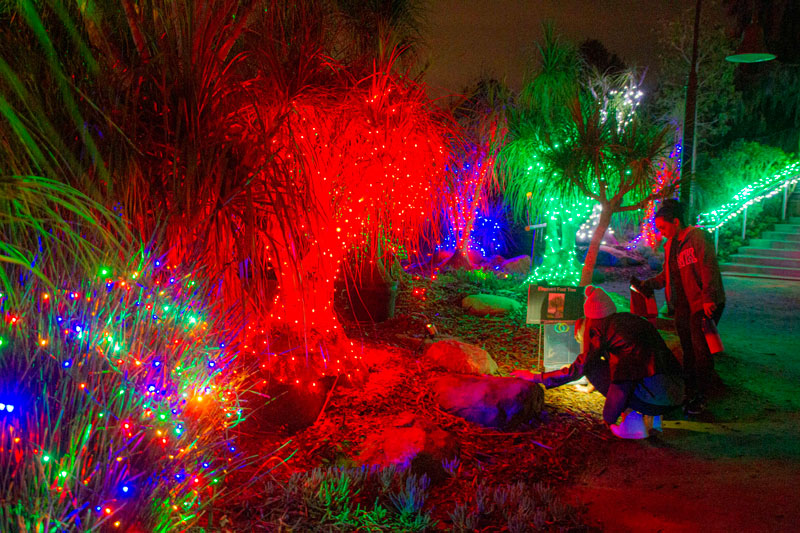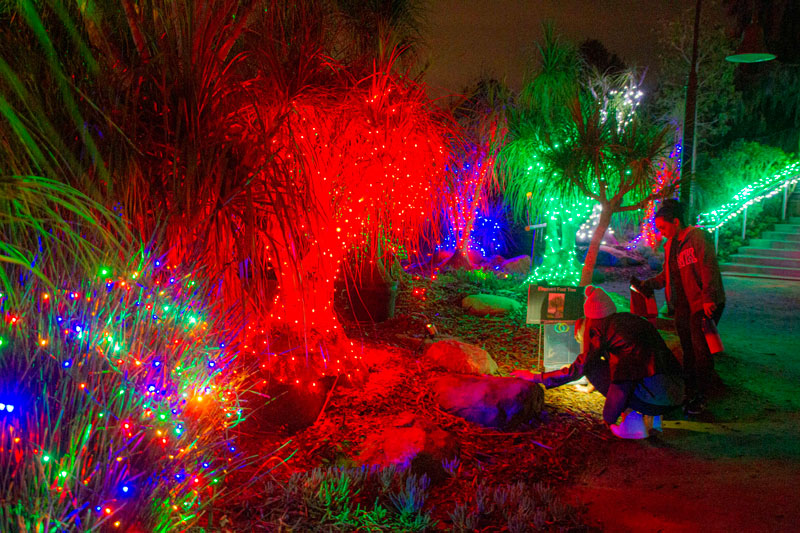 Botanic Wonderland: holiday nights in the Garden
(Dec. 17, 2020) Spend an evening this holiday season at Botanic Wonderland!
Botanic Wonderland is an outdoor holiday lighting experience where visitors can safely stroll amidst festive holiday lights throughout various areas within San Diego Botanic Garden's 37 acres.
Many spectacular garden areas are adorned with lights and holiday decorations including the Dickinson Family Education Conservatory, Toni's Treehouse, the Rainforest and Waterfall, the Lawn Garden, Canary Islands/Cork Oak Grove and Seeds of Wonder Children's Garden. Additional lit spaces allow for a beautiful, walk-through experience.
This family-friendly event includes festive displays of lighted animals, laser lighting and fire pits, and the plant collection illuminated in a way you have not experienced before. Live music is offered nightly, with musicians roaming throughout the Garden.
To ensure appropriate social distancing, there are limited tickets per entry interval, and some nights may sell out faster than usual. Face coverings are required. The Garden is following all COVID-19 government guidance.
Hours and dates:
5-8:30 p.m.
Dec. 17-23; 26-30; closed Dec. 24 and 25
Reservations are required. To purchase tickets, visit SDBGarden.org
COVID safety and visitor guidelines: https://www.sdbgarden.org/visitor-guidelines.htm