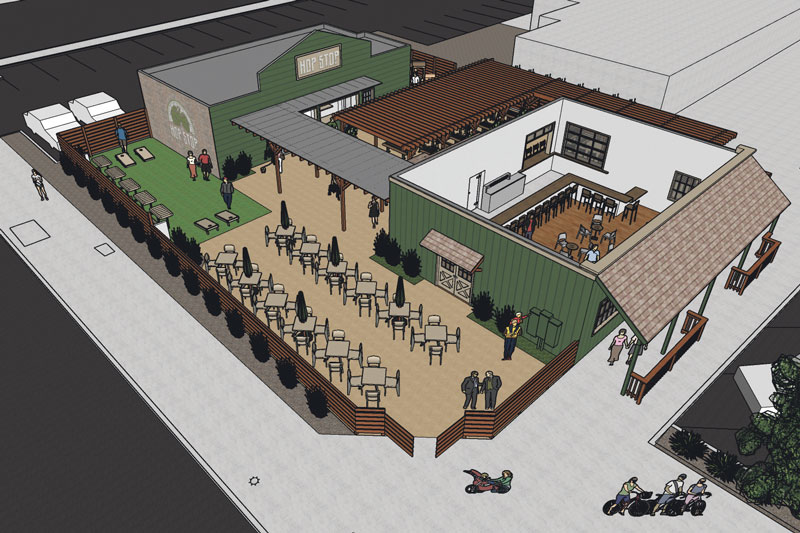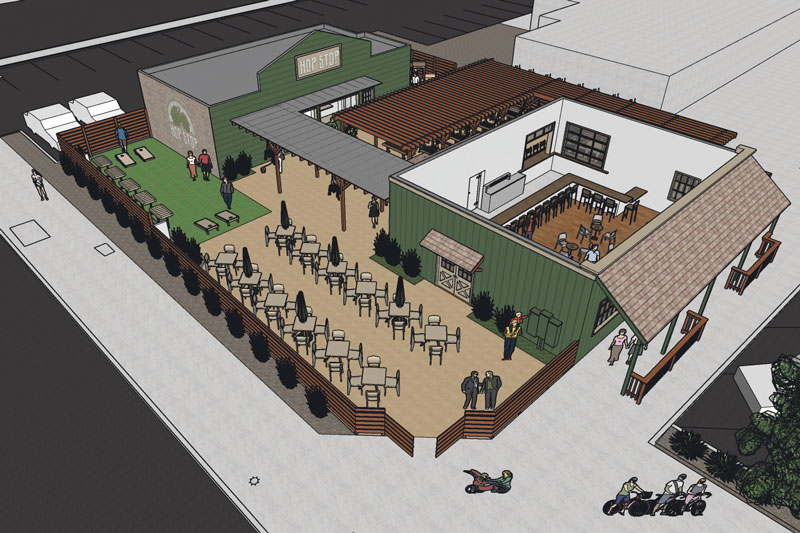 New craft beer garden planned
By Hoyt Smith
Poway couple Mark and Rebecca Saldivar hope to open the Hop Stop Beer Bar & Kitchen, a contemporary craft beer garden at the corner of Midland Road and Temple Street, near Old Poway Park.
San Diego County has been called the craft beer capital of America, with more than 200 breweries contributing an estimated $1.2 billion to the regional economy, according to a 2018 report by California State University, San Marcos.
"From a quality standpoint, we've been considered top notch for well over a decade now," Mark said of the region and its reputation for brewing craft beer.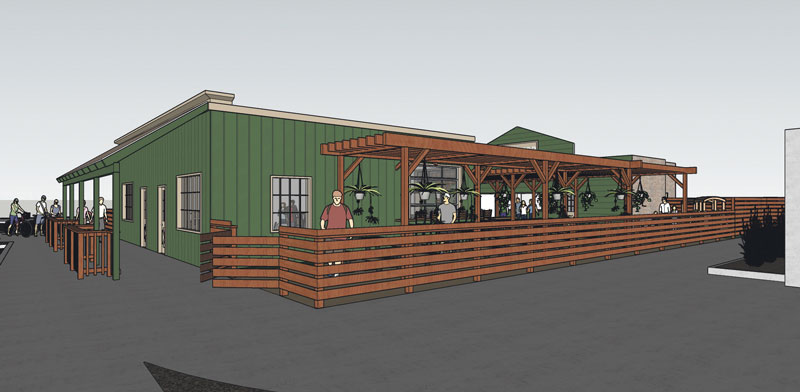 The Saldivars are both veterans in the flourishing craft beer industry, with an impressive resume between them. Rebecca has worked with Abnormal Beer Co., Second Chance Beer Co. and Urge Gastropub. She currently works for Ballast Point Brewing. Mark enjoyed an extensive history with San Diego Brewing Company, opening with the company as a bartender and eventually became a manager there.
"My wife and I feel like we're a perfect tandem. We have a great collective knowledge of craft beer," he said.
They have been married for 17 years now. The proprietors of Hop Stop actually met because of their connections to the world of craft beer. Rebecca lived with her parents just a mile away from San Diego Brewing Co., where Mark worked at the time. Rebecca's father, who was a regular customer there, introduced the two of them.
"We had separate paths at first, but we eventually came together," Mark said. "Here we are 20-something years later, going into business with our combined expertise."
Mark and Rebecca are working with Hauck Architecture, a San Diego firm specializing in the design of craft brewery bars and restaurants, to create something genuinely unique in Poway.
"One of the things we love about the location are the really incredible views. You can see Twin Peaks to the north," Mark said.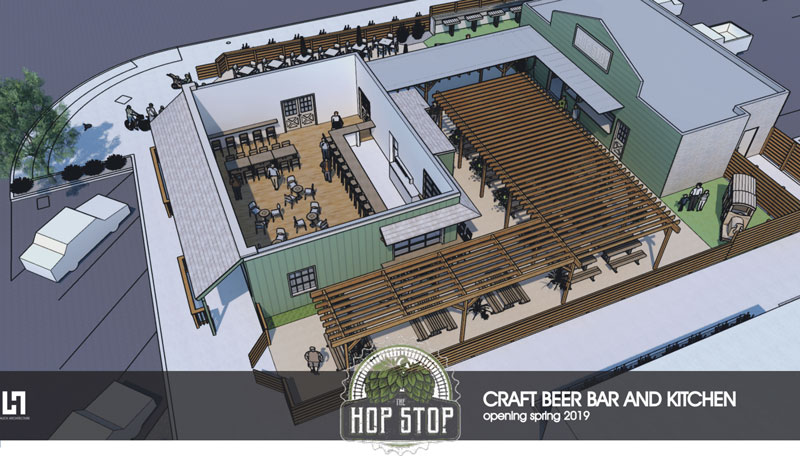 The Hop Stop will feature an indoor/outdoor bar with garage-style roll-up doors. The beer garden will be located between the tasting room and the kitchen, with communal tables offering a "neighbor-meets-neighbor" ambience.
"We really wanted to build this kind of place because we live in such a great community," Mark said. "It will be a central hub in the heart of Old Poway."
The height of the fence line around the beer garden will allow patrons to observe goings-on in Old Poway Park and feel connected with the various communal and civic activities there.
"Instead of the roar of a 40-mile-per-hour thoroughfare, customers will hear the sounds of the park – laughter and casual conversation," Mark explained.
The Hop Stop will expose Powayans to regionally produced craft beers they may not know about or that they may not have easy access to.
"Our focus is on discovering what tastes great throughout the county, then bringing it to the community," Mark said. "We will cover the spectrum from light to dark, and from malty to hoppy. The selections we offer will distinguish us from others locally who serve craft beer."
Mark said the Hop Stop's menu will be "American fast casual. Our main focus will be on burgers, brats, pizza and salad, with daily specials as well."
In addition to hops, barley, burgers and brats, the Saldivars are collaborating on construction, interior design and hiring staff in the very near future. They don't have a hard-opening date to share just yet, but Mark said, "we want to be open before summer."