Old Globe presents holiday event online 
Now in its second consecutive year, and for the first time as part of its AXIS program, The Old Globe will present a sensory-friendly holiday event online Sunday, Dec. 20, 10-11:45 a.m. This free program will feature a variety of musical performances, a holiday puppet show, a sing-along, original poetry, and scenes from beloved holiday movies.
It will be followed by "Dr. Seuss's How the Grinch Stole Christmas!" on the Radio at noon on KPBS. ("Dr. Seuss's How the Grinch Stole Christmas!" will also be broadcast Thursday, Dec. 24 (Christmas Eve) at 6 p.m.)
The Sensory-Friendly Holiday AXIS event will be hosted by inclusion specialist Samantha Ginn and Reid Moriarty from Jungle Poppins. This final AXIS event of the year will feature a musical performance from Jungle Poppins, Yakety Yaks, and Banding Together; a holiday puppet performance by Elias Arazi; a piano performance by Michael Dendel; a sing-along with musician Tony Houck; and a special performance of original poetry and scenes from holiday movies developed by participants in the Globe's neurodiverse Community Voices workshop.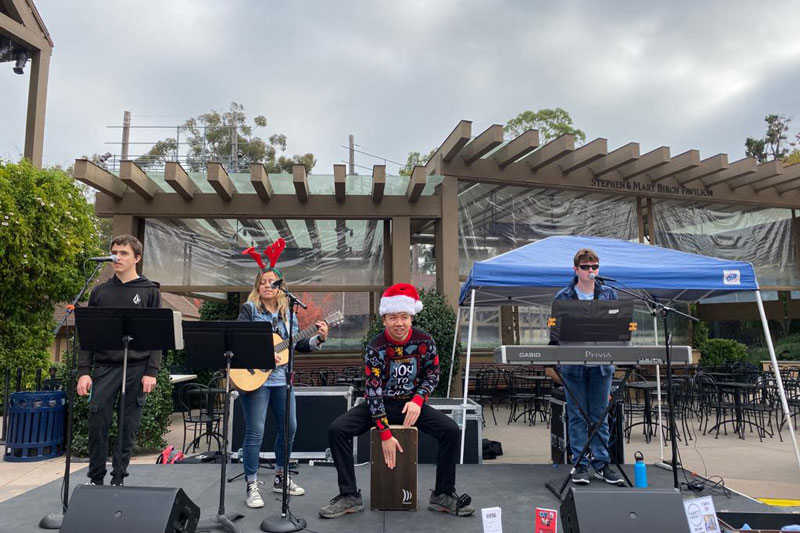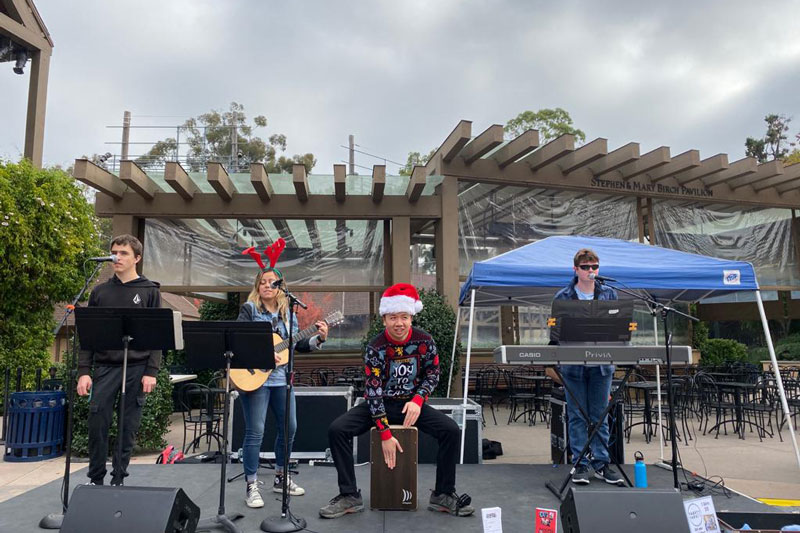 The event will can be accessed on The Old Globe's YouTube channel, The Old Globe website, and The Old Globe and The Old Globe Arts Engagement Facebook pages.
Schedule:
10 a.m.: Welcome!
10:05 a.m.: Jungle Poppins performance
10:25 a.m.: Holiday puppet performance by Elias Arazi
10:30 a.m.: Community Voices final presentations
10:55 a.m.: Yakety Yaks performance
11:10 a.m.: Piano performance by Michael Dendel
11:20 a.m.: Banding Together performances by Clayton, Kasey, and Christopher
11:30 a.m.: Sing-along with musician Tony Houck
11:45 a.m.: Closing!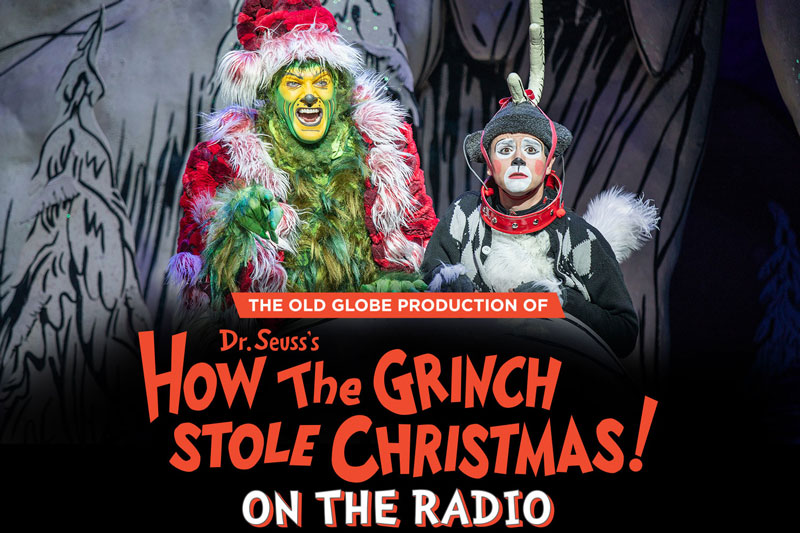 About AXIS: One of the ways The Old Globe's Department of Arts Engagement exemplifies its mission to make theatre matter to more people is through a program called AXIS, where free cultural programs on the Globe's Copley Plaza are led by local artists and craftspeople. AXIS is an effort to broaden the concept of audience, extending beyond regular ticket holders and encompassing diverse, multigenerational constituencies from communities across San Diego County.

AXIS programs are supported by a grant from The James Irvine Foundation. Financial support of The Old Globe is provided by The City of San Diego. The Theodor and Audrey Geisel Fund provides leadership support for The Old Globe's year-round activities.
View past and current online theatre programs here:
www.theoldglobe.org/edp-pages/2020/online-theatre-programs