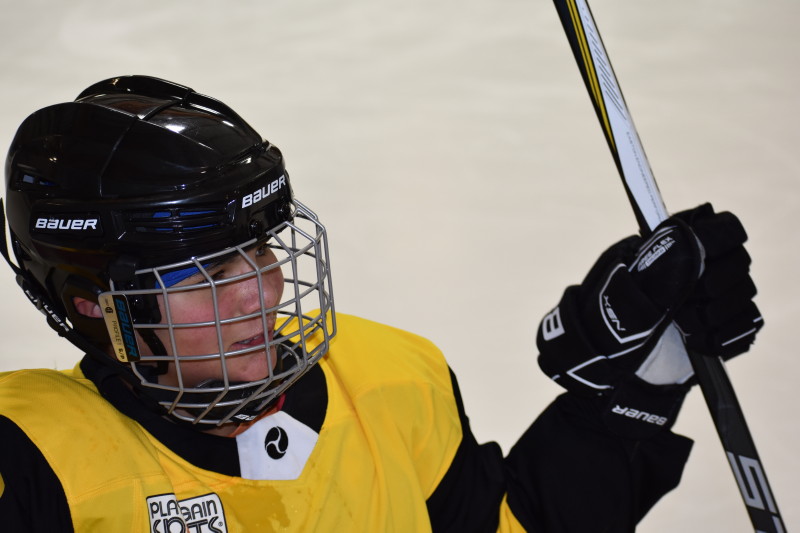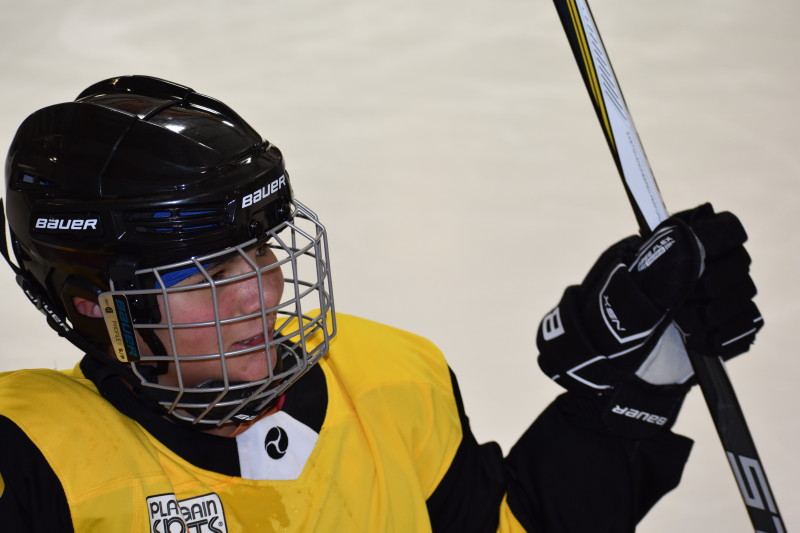 Poway on Ice
By Ken David
Poway Ice brings skating fun, training and competition to a sunny region.
On a typical sunny Southern California day, the fun and romance of skating on ice may seem like a distant dream, but Poway Ice, located at 12455 Kerran St., is a hub of activity year-round for ice skaters of all types, abilities and ages.
"You walk in and there's something on the ice 99 percent of the time," said Poway Ice skating manager Courtney Walker.
Poway Ice is part of The Rinks, a chain of ice skating and in-line skating facilities owned and operated by the same H & S Ventures company that owns the National Hockey League's (NHL) Anaheim Ducks and that team's minor league affiliate, The San Diego Gulls, which practices at the facility.
With a full NHL-sized rink measuring 200 feet long by 85 feet wide, Poway Ice offers lessons in basic skating and ice sports; hosts collegiate and league competitions; provides practice and training time to hockey players, figure skaters and ice dancers; and is available for public skate time, birthday parties and group events. The facility was opened by a previous owner around 2015 but was bought and became part of the Rinks chain a year later, according to Walker.
Now, it's open year-round, hosting those familiar with the ice and those just getting into skating and related activities.
"The Rinks' MO is 'a jersey on every back, a skate on every foot,' so we really offer something for everybody," Walker said. "We offer learn to play and learn to skate programs, and we have a level and age range class for every single person who walks through this door. If you're a newer skater or if you are an experienced skater working on your first double jump, we've got a home for you."
The facility can also be rented for birthday parties, private group events and things like broom ball, a game similar to hockey but played in tennis shoes and using a ball instead of a puck.
San Diego Gulls Special Hockey, an athlete-centered hockey program for children and adults with developmental disabilities, practices at the facility.
Public free-skating sessions are available throughout the week and sometimes the facility holds themed skates. Walker said there will be a few Christmas themed public skate sessions this year. A "sweetheart's skate session" is planned around Valentine's Day and a "Star Wars" themed skate is being planned for May 4 of 2020.
Rental skates are available, and the facility also features a full-service pro shop where the public can purchase things like hockey skates, figure skates, hockey sticks and full gear, skating pants, dresses, tights and even some San Diego Gulls gear.
The rink will host a free-to-attend Christmas show Dec. 15, featuring perfor-
mances by some of the youth and adult skate classes as well as performances by some of the more accomplished figure skaters who train at the facility.
"We'll have it decorated nice and will be serving hot cocoa in the warm room," Walker said. "It's going to be a lot of fun and a chance for families and friends to see what their skaters have been working on this year."
Walker noted that events like the Christmas show and public skates are a great way for anyone, experienced skater or new, to discover Poway Ice.
"We're here, we're open and we're happy to be a part of the community," Walker said. "Hockey and skate teams have been really responsive since we've opened and we're happy to service Poway."
Visit powayice.therinks.com.