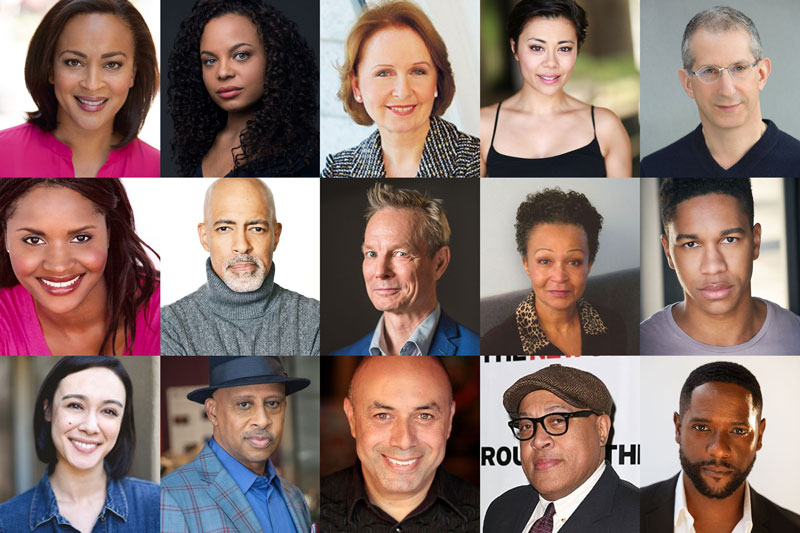 The Old Globe: 'Thinking Shakespeare Live: Sonnets!'
The Old Globe announced that it will present the series finale of Erna Finci Viterbi Artistic Director Barry Edelstein's hit online series "Thinking Shakespeare Live: Sonnets!" on Tuesday, Oct. 20 at 6:30 p.m. This special presentation is the culmination of a series, created during the hiatus caused by the coronavirus pandemic, in which Edelstein introduces Shakespeare sonnets and delves into one masterpiece of the form each episode.
This finale event will showcase some of the nation's greatest Shakespeareans – all of whom are artists who have been part of recent Globe seasons ­– performing the matchless sonnets that Edelstein explored in earlier episodes of the series, and talking about what Shakespeare means to them at this extraordinary moment in time. The final episode will be broadcast on Facebook, YouTube, and the Globe website, and will remain on those sites for later and repeat viewings.
When The Old Globe shut down all live theatre operations in March due to the COVID-19 crisis, the Artistic and Arts Engagement Departments immediately pivoted several of their programs online to continue to serve the San Diego community. On March 31, Erna Finci Viterbi Artistic Director Barry Edelstein launched his "Thinking Shakespeare Live: Sonnets!" online. "Sonnets!" is an online version of Edelstein's "Thinking Shakespeare Live!" presentations, which he has staged at the Globe's home in Balboa Park for years. Throughout the summer, Edelstein presented his exploration of the language of Shakespeare as he featured a different sonnet each episode that both enlightened and entertained a growing global audience. The program is based on Edelstein's book "Thinking Shakespeare: A How-To Guide for Student Actors, Directors and Anyone Else Who Wants to Feel More Comfortable with the Bard." Previous episodes can be seen on the Globe's website or YouTube channel.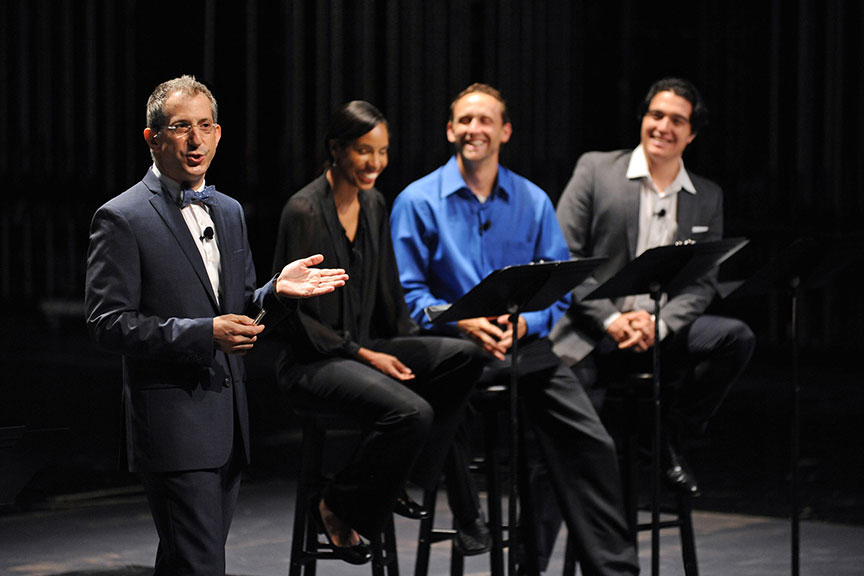 "Published 411 years ago in 1609, Shakespeare's sonnets are a remarkable series of 154 short poems that express everything that's wonderful about Shakespeare," said Erna Finci Viterbi Artistic Director Barry Edelstein. "I loved spending hours talking about these poems, and I'm delighted to present to our digital audiences an amazing group of 14 great friends of The Old Globe. These are artists with long and rich relationships with us, and with profound relationships to Shakespeare and his plays. It's an honor and a joy to have them share their talents as well as their thoughts about this towering writer, his language and his meaning at this extraordinary moment in the life of our country and our society. Together, these actors are a testament to why American Shakespeare is so dynamic, and to why the sonnets are an eternal source of inspiration and delight."
"Thinking Shakespeare Live: Sonnets!" is supported by lead sponsors Elaine and Dave Darwin.