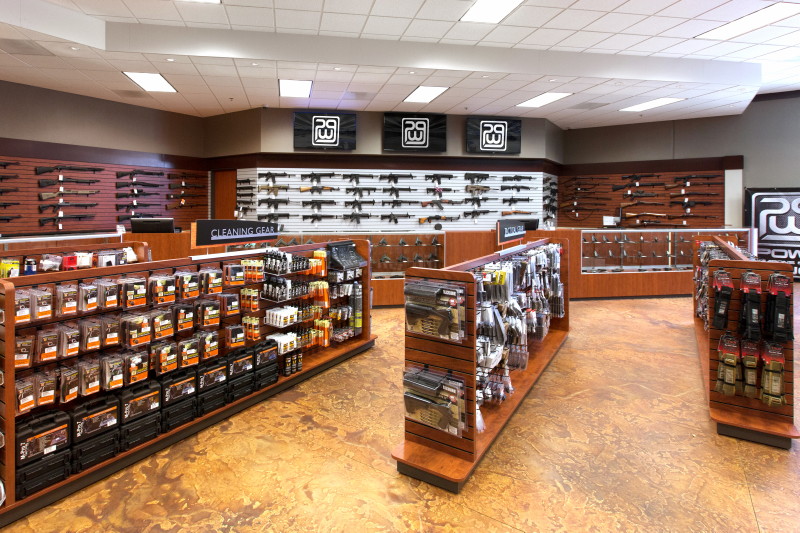 PWGR serves civilian, police and military
By Ken David
Open since 2014, Poway Weapons and Gear Range (PWGR) at 13550 Danielson St. seeks to create a different, improved experience for experienced gun users as well as those interested in learning more about guns and how to own and use one safely and responsibly.
Owner and president John Phillips opened the current location of PWGR in 2014 after first owning a smaller gun store on Poway Road. Philips is a retired federal drug enforcement agent who, after retiring from the Drug Enforcement Agency, eventually began ArchAngel, a private security firm providing protection and security consultation for high-level executives, celebrities and high net worth individuals. Phillips said PWGR grew out of his search for a discreet, comfortable place for his clients to purchase and train with weapons for their personal protection. He said many ranges are small operations, may not be kept up well and can exude a "gun store commando mentality."
"I took one of the wealthiest people in San Diego to a range to teach that person some weapons handling and even he was met with people looking down their nose: 'Don't you know what you need?' Just a bunch of arrogance," Phillips said. "I said to myself, 'this can be done better.'"
PWGR's store and range is in a large modern building in an office park neighborhood. The store and range totals 42,000 square feet, which includes retail space plus 42 lanes in a state-of-the-art indoor gun range offering 25-, 50- and 100-yard options.
"We're the largest range on the West Coast," Phillips said. "We're certainly the largest in San Diego. There are a handful of ranges in San Diego, probably four other ranges that cover all of San Diego proper from South Bay to North County."
Inside, the business looks like many modern retail spaces, including glass display cases and wood fixtures displaying various handguns, shot guns, ammunition, gear and accessories. Numerous staff are available to answer questions and help customers with their purchases.
Behind the retail space are two classroom areas used for instruction or group events. The back area is also where the indoor shooting ranges are located, providing a sound-isolated space that includes a filtered air system and ammunition catch systems that keep shots inside the building and collect spent rounds for disposal. Paper and video target options are controlled electronically from the touchpad located on the side of each stall.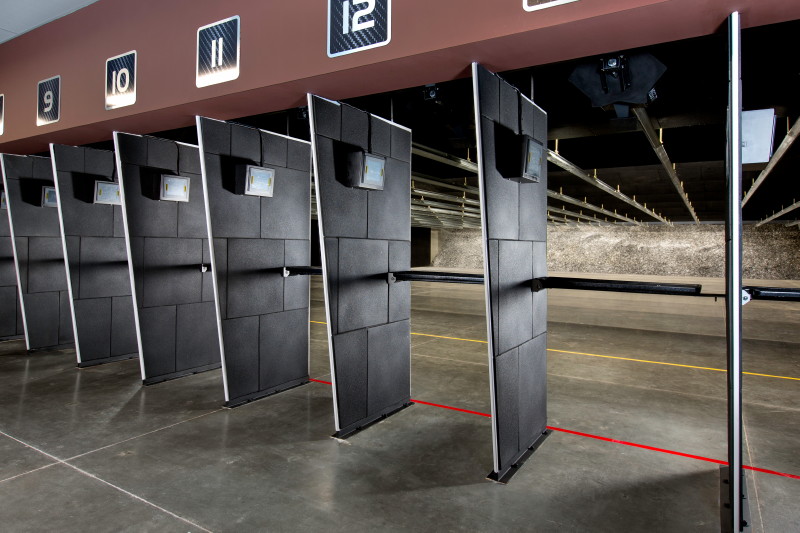 "When you walk into our facility, our facility is very different than 90 percent of facilities in America. It's just done in a way that it's not that hard industrial gun store look. People have called us the Nordstrom of gun ranges and that's kind of what we go for. That's our focus here," Phillips said.
A range of classes are available, starting from those for first-time gun users to experienced users seeking the specific certifications or maintaining required qualifications.
"There's a responsibility that goes along with (owning a gun) and we want people to have the safety devices, the home safes and cable locks," Phillips said. "We want them to have the right cleaning kit; the right hearing and eye protection. We want to make sure people are prepared with their purchase."
Phillips noted that all his instructors are certified and experienced in what they teach.
"I've been a firearms instructor at the federal level for over 25 years, so I kind of have a chip on my shoulder about the level of training we do here," he said. "My instructors either have significant law enforcement or military and operational background they've used in the field what they are teaching. We're always training on the latest in firearms safety and firearms education. Our instructors are certified, either retired federal, state or local law enforcement, so they've got significant training credentials and they understand adult learning concepts. That's very important to us."
Phillips also pointed out that with approximately 70 law enforcement agencies located within San Diego county and a limited number of agencies having their own ranges, PWGR provides an additional location capable of providing the kind of training and testing facilities such agencies seek.
"At PWG, we serve or host about 200,000 people a year at our retail location. Of those, about 80,000 shoot on our ranges. We train and educate over 8,000 students a year, and we host about three to four dozen military and law enforcement departments or agencies," he said.
The business also has an in-house gunsmith to perform firearms maintenance and repairs, and offers various levels of memberships that include differing levels of range time, discounts, additional services and private events. Phillips said membership at the club totals more than 4,000 but that's not a requirement to shop at the business or use the range.
"We are open to the public, but we also have memberships; everything from First Responder memberships from $15 per month all the way up to our VIP memberships that are $10,000.
For more information, visit pwgrange.com.