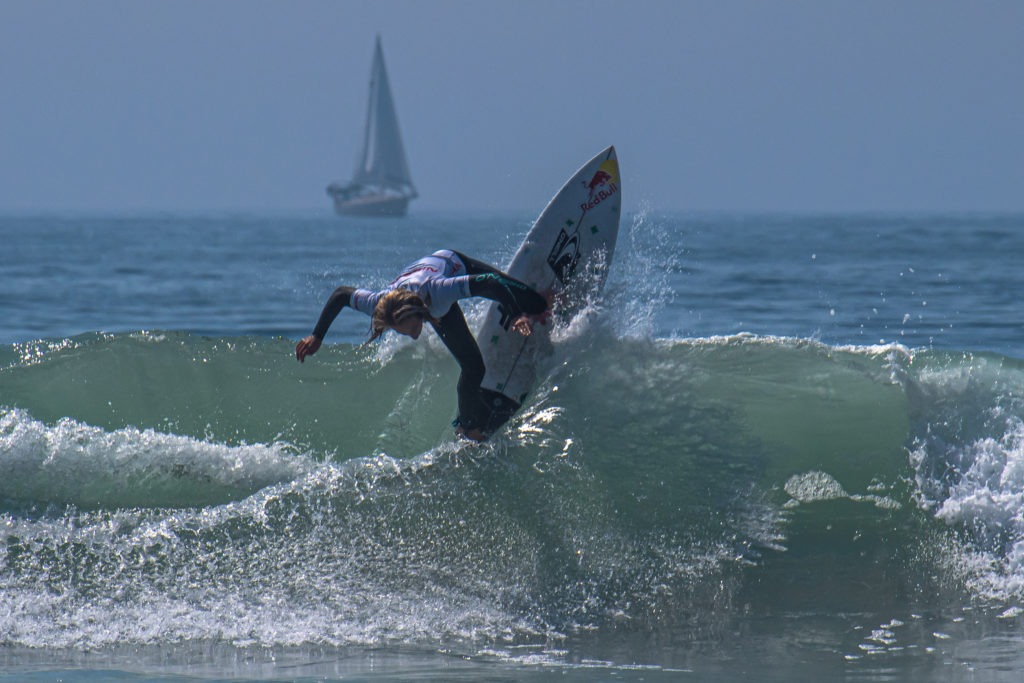 Super Girl surfers compete in Oceanside
The Nissan Supergirl Surf Pro surfing competition visited Oceanside the weekend of October 3-4. The best female surfers in the world flocked to Oceanside to vie for prizes and the prestige of being number one. Warm temperatures and bright skies greeted the surfers as they looked to catch the best waves.
Photos by Justin Fine. Visit justinfine.com.